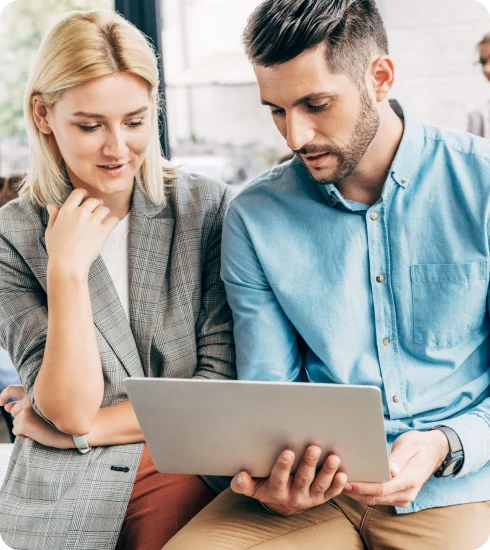 More About Company
We provide one-stop Branding & Marketing Solution.
"Success Begins Here" is what we have embraced as our tag line. "Success" is the key in our approach. In a noisy digital world, the wide array of choices for marketing gives off a notion of complexity when the primary objective of any business is to succeed in their goals. We strongly believe that the divide in business and marketing should not exist; therefore, first understanding your business operations, functions, your organization's objectives and performance, allows us to develop simple yet cost-effective solutions.
As a company devoted to success and bottom-line results, we continue to strive for new, simpler ways to achieve results. Today, we spare no effort to extend our knowledge-base and improve the level of expertise we provide to our clients. As a result, we immerse ourselves to learn about the latest technology and trends, and ensure that our clients can leverage the best solutions available.
PROFESSIONAL & EFFECTIVE DIGITAL SOLUTIONS FOR
BUSINESS ORGANIZATIONS ACROSS THE GLOBE
Our purpose revolves around a very simple phrase: "To Touch Every Life" and is in alignment with our other group of companies within Digixperts Group, a conglomerate of businesses catering to various market horizontals.
We are a company dedicated to ensuring continuous improvement in the industries we cater our services to, and we do so with quality in an ethical manner. While growth is essential to our business, we feel that touching every life in the most positive way is the best way to achieve our overall purpose.
"Feel Our Presence Making a Difference" To keep up with our quality, our association, and the value-driven service, we constantly look forward to improvement in our processes, by adapting to the changes we come across. We promise to bring a positive change, that gets visible while we achieve business objectives through the services that we offer.
Let's work together
Need a successful projects?
Success Begins Here
CEO Message
Digixperts Limited prides itself on being one of the brands in United Kingdom that cater solutions in the digital arena. Since our inception, it has been an enlightening and productive journey of accomplishments for the us. We received the Different Awards which has been an additional jewel in our crown. Our technology and services are tailored according to the exact requirements of our business partners to meet the ever-evolving business and technology landscape.
With the increasing operations in the digital world, information providers must rise to meet diverse challenges if they are to remain competitive. Among them, the chief concern is ensuring that different activities are efficiently integrated. Keeping pace with technological evolution, henceforth, our slogan "Success Begins Here"